Welcome to the office of William A. Paruolo, M.D., P.A.
The home of Dr. William A. Paruolo "Dr. Bill" and Harry M. Stellman IV "Dr. Pete"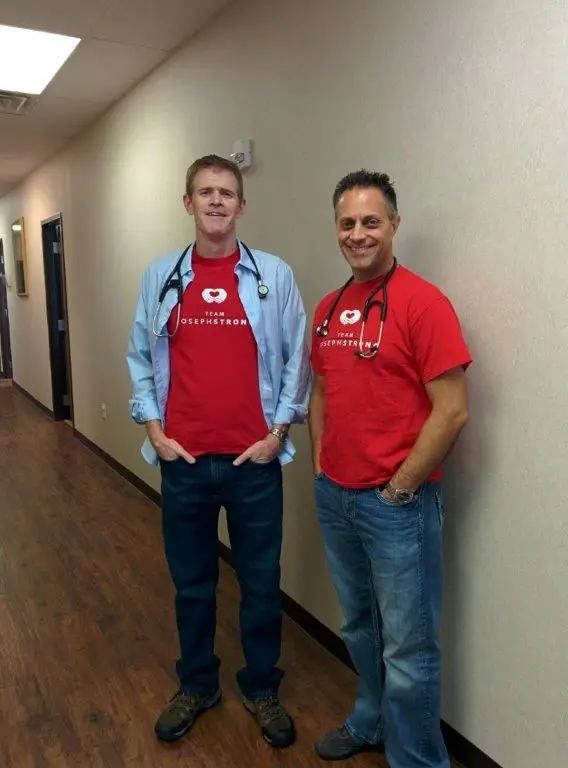 We would like to thank you for choosing us as your family pediatricians. Our office is located in Frisco, TX. Our staff is friendly and knowledgeable and ready to help you in any way we can. We offer wellness exams, immunizations and sick visits; we provide new parents a complimentary prenatal consultation on what to expect from us as your pediatrician. Both of our doctors have privileges at, Baylor Medical Center Frisco, Texas Health Resource Plano Presbyterian Hospital and now Medical City Frisco. In order for us to see each patient in a timely and efficient manner we must have certain policies to help our office run smoothly. Please read our policies, they include our hours to see patients, insurance information, and how to obtain prescription refills. Please make yourself familiar with these so when you need assistance you will know where to call.
NEW PATIENTS: Please print your registration form; after you have filled the form out you can either bring it to our office on the day of your appointment or email it to our office at: agardner@drbillandpete.com All of our patients including our new patients need to be familiar with our Privacy Policy, This policy is mandated by the Health Insurance Portability and Accountability Act of 1996 (HIPAA). After you have read the information please sign our acknowledgment letter stating you understand our Privacy Policies. You can find the acknowledgement letter in our forms section. Please bring this form in on your first visit. We ask that all patients arrive 10 minutes prior to their appointment time to ensure that all information that is needed for your appointment, including insurance information, is updated. Please take the time to look around on our web site! We have some great links, biographies on our doctors and from time to time we will have updates from our office. With suggestions please feel free to email us at: agardner@drbillandpete.com
Your Child. Your Trust. Our Commitment